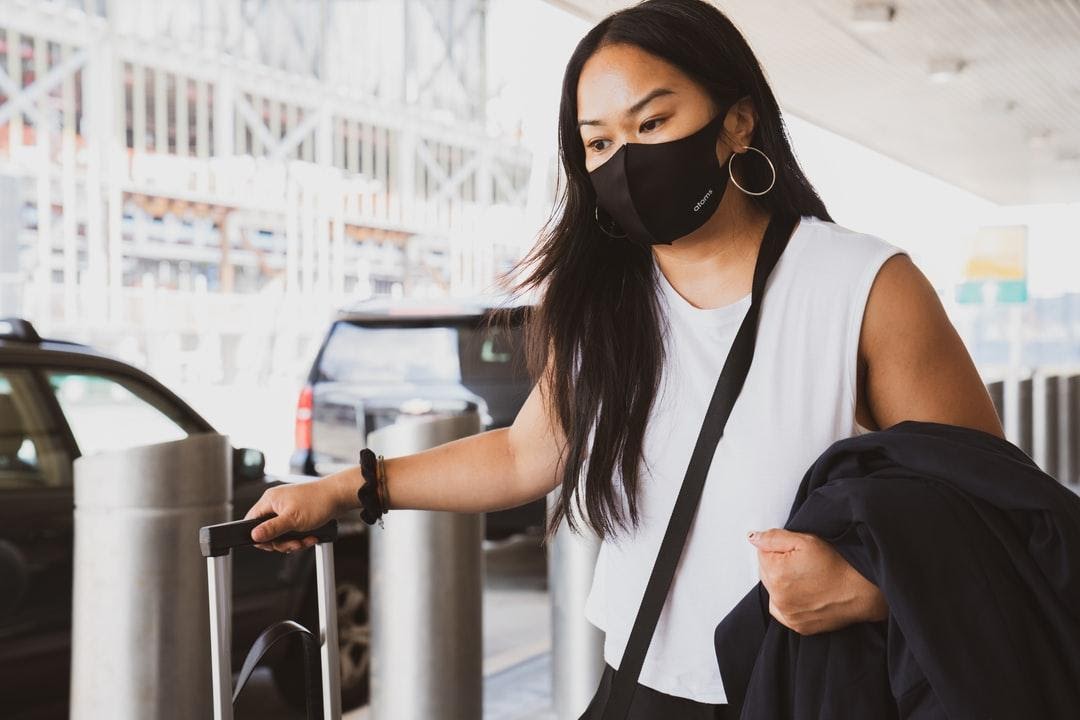 Traveling Post-Pandemic: Things You Should Know
With widespread COVID-19 vaccination efforts underway, many are starting to see the light at the end of the tunnel of the coronavirus pandemic. Vaccination efforts are ramping up and cities are beginning to inch towards normalcy.
As travel starts to become a realistic possibility in the coming months, now is the time to start planning your next adventure. Act on the travel dreams you've put off for too long!
However, even as you're daydreaming of a post-pandemic world, health and safety will remain essential. When you start the planning process for your next wellness trip, preparedness is key. Rules and regulations are continually changing, as are COVID rates throughout the world.
No matter what the future holds, you must keep safety precautions in mind for traveling after the pandemic.
How to Travel Safely After COVID-19
When traveling post-COVID, start by asking yourself the following questions:
Are you at risk for severe illness?
Do you live with anyone who is especially vulnerable to severe illness?
Have you been fully vaccinated?
Is COVID-19 still present where you're traveling?
Your answers can help inform the decision you make about traveling post-COVID and ironing out the details of your trip.
7 Tips for Traveling After COVID
Once you have determined your level of risk, keep the following tips for travel in 2021 in the forefront of your mind.
1. Consider Testing
If you are not yet vaccinated, it is a good idea to get tested before and after travel to avoid the unnecessary spread of COVID-19. Traveling after pandemic precautions and lockdowns can result in people asking you about your health status, wherever you decide to go.
The Centers for Disease Control and Prevention (CDC) recommends getting tested one to three days before you are scheduled to travel. You may need to delay your travel plans if you test positive or are awaiting your test results. The CDC also recommends carrying a copy of your negative test results during your travels.
Especially if you are traveling to an affected area, plan on repeating the testing process when you return home. Per CDC guidelines, isolate and quarantine if you test positive at any point during the process.
2. Pack the Essentials
When it's time to start packing for your next workcation or women's retreat, make sure to include COVID-era travel essentials. Your list should include:
A thermometer
Contactless credit card
Disposable gloves
Face masks
Hand sanitizer that is at least 60% alcohol
Portable chargers and power bank
Sanitizing wipes
3. Prioritize Safety
In a post-pandemic world, it will remain important to maintain the safety regulations that have been in place throughout the COVID-19 crisis. For the foreseeable future, the CDC recommends that all travelers follow safety precautions, including:
Avoiding anyone who is visibly sick or who you know to be sick.
Completely avoiding touching your face, especially your mouth, nose, and eyes.
Fighting the urge to touch surfaces like handrails, buttons, or kiosks.
Maintaining social distancing of at least six feet.
Politely covering coughs or sneezes.
Using hand sanitizer to maintain constant cleanliness.
Washing your hands as often as possible—in hot water and soap for at least 20 seconds.
Wearing a face mask on all public forms of transportation, such as trains, buses, planes, and more—this remains a requirement for all travelers.
Depending on your mode of travel, you'll want to tailor your safety plan to meet your specific needs.
Safety Considerations for Air Travel
If you're flying to your dream destination, consider the amount of social contact you might face at an airport and on the plane. Check with your airline for specific guidelines, but most major airlines require masks at the very least. Plan on double-masking or using multi-layer masks while traveling.
To help keep things safe during air travel, the Transportation Security Administration (TSA) has implemented several new protocols during security screening. TSA requires both passengers and TSA agents to wear masks. Agents also change their gloves after each pat-down and disinfect surfaces when needed. Beyond this, TSA has installed plastic shields and uses touchless processes for screening tickets when possible.
Here are a few updated TSA requirements to keep in mind:
Food must be carried in a plastic bag.
You may carry up to 12 ounces of hand sanitizer in your carry-on bag. You will have to pass the container through screening.
You will place your personal items—such as phones, keys, and wallets—in your carry-on bag rather than the standard bin.
While it is not required, it is a good idea to thoroughly wash your hands with soap and water before and after your TSA screening.
Safety Considerations for Car Travel
If you're limiting your 2021 travel plans to the US, car travel might be a great option for you. Whether you're planning a trip to one of America's gorgeous hiking trails or planning on visiting a stateside health and wellness destination, car travel will give you plenty of control over your environment.
Before you hit the open road, take time to plan out your road trip. Aim to make as few stops as possible along the way. Make sure to pack face masks, hand sanitizer, and sanitizing wipes for any stops you need to make for food or a fill-up.
Remember to disinfect gas station pumps and buttons with a wipe before you touch them. Always use hand sanitizer after stopping at a gas station or rest stop—in addition to thoroughly washing your hands when possible. If you're unfamiliar with the area you're passing through, choose restaurants that offer takeout, curbside service, or drive-through options for meal breaks.
Safety Considerations for Public Transportation
If you opt to travel by train or bus, plan on using social distancing whenever possible. This also applies when using shuttles, rental cars, or van services to travel to and from the airport. As with air and car travel, make sure to wear a mask, pack plenty of hand sanitizer, and wash your hands when you have the opportunity.
4. Stay Up-to-Date on Local Restrictions
As COVID-19 evolves, local governments are constantly adjusting requirements and restrictions. Common restrictions include wearing a cloth mask or imposing a self-quarantine before and after travel. To avoid any travel nightmares, make sure to check restrictions at your destination in the days and weeks leading up to your trip. Remember—things can change quickly.
To stay abreast of local requirements, check out:
Local health department websites
Local news sources and media outlets
5. Choose Hotels Carefully
When booking hotels post-pandemic, choose establishments that prioritize cleanliness and guest safety. While most hotels have adapted tremendously to keep guests safe, there are safer hotel choices than others. To make sure you are booking the safest lodging option, check your hotel's website to learn more about how they are safeguarding guests and staff.
Seek hotels that have implemented:
Clear cleaning procedures
Contactless payment options
Definitive social distancing protocols
Mask requirements
Vacation rentals like Airbnb have elevated their cleanliness protocols to accommodate guests.
Even with the lodging industry's clear commitment to upholding public health, it remains important to maintain your hygiene routines. When you check-in, disinfect all surfaces like countertops, tables, light switches, and faucet handles. Continue to wash your hands regularly and sanitize throughout your stay.
6. Continue Protecting At-Risk People
Even as more people receive their vaccinations, it is still likely to take time to reach a state of mass immunity. In the meantime, it is becoming safer to travel. However, it is important to carefully consider the safety of the people you interact with daily.
Are you or your family members at risk? People with medical conditions like kidney disease, heart problems, immune deficiencies, obesity, cancer, diabetes, and even pregnancy can be more vulnerable to the effects of COVID-19.
If you have questions or concerns about your ability to travel, take the time to connect with your doctor about extra precautions you should take to protect yourself and your loved ones during travel.
7. Book Flexible Trips
With varying reports on when life will return to some form of normalcy, it is important to book travel plans with flexibility whenever possible.
While it may take some extra leg work, make sure to:
Carefully read cancellation and refund policies
Consider purchasing travel insurance
Explore new travel opportunities
You never know when travel restrictions may change, or your health might call for a delay on your next adventure. Careful planning can save you from stress and regret later down the line.
Streamline the Process When Traveling Post-COVID
When it comes to learning how to travel safely after COVID, a professional travel agent is most equipped to help you maximize your upcoming plans. Travel advisors are a valuable resource whose work is focused on connecting you with the safest travel accommodations, staying up-to-date on new restrictions, and helping you choose a travel package that best fits your needs.
In an ever-changing post-pandemic world, MyLifeWell travel advisors are the key to a stress-free travel experience! Let them guide you towards the wellness trip of a lifetime—while keeping in mind the new realities of travel. After such a challenging year, your next wellness trip will be more refreshing than ever when you have a travel advisor to support you along the way.