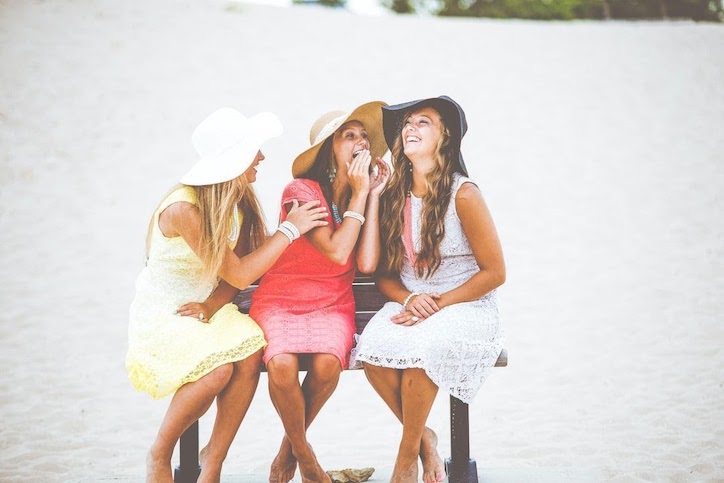 Women are often juggling their careers and their families, caring for everyone around them more than themselves. That's why they deserve a women's retreat as an ideal way to rejuvenate themselves and take a break from their normal lives. Whether they organize the getaway themselves or join in on a retreat planned by another woman, it's an opportunity to focus on their own health and wellness for once.
Women's retreats vary greatly depending on individual interest. The getaway could be a yoga retreat in a tropical jungle or active kayaking or cycling adventures in an international destination. The goal could be exploring and experiencing another culture, or it could be to kickstart a health journey with a detox regime.
Many retreats offer small-group formats that easily translate into an all-female experience. Working with a reputable agency ensures the retreat is enjoyable for everyone. Here's a look at some of the best wellness and adventure getaways for women.
The Best Women's Retreats
Here are a few of the best options out there for women's retreats. There's something for everyone.
Costa Rica Kayaking Adventure
For whitewater fun with a group of friends, sporty women will love G Adventures' Costa Rica retreat. Glide through the canals of Tortuguero and across Lake Arenal by kayak, then explore a forest canopy in search of local wildlife like toucans. The guides will show you the area both on the water and off, with included tours of local towns.
Weight Management Retreat
Using the latest research and personalized programs, the Eupepsia Weight Management Program is a great way to kick-off a new health regime. During this three-day women's wellness retreat in Virginia, women can learn to better understand their bodies and achieve the right weight for their bio-individuality. Plus, they can enjoy spa facilities, skin rejuvenation, guided meditation, and daily healthy vegetarian meals.
Guided Surf Retreat
Present Moment Retreat's surf getaway is perfect for ladies who have always wanted to catch their first wave. Located in Guerrero, Mexico, this retreat lasts eight days and includes a daily surf lesson, surfboard rental, gourmet lunches and dinners, and transportation to the best waves in the region. After the workout, participants will love the included full-body massage and morning meditations, too.
Machu Picchu Express Getaway
Imagine exploring Choquequirao away from the crowds and marveling at the beauty of Machu Picchu. This small group adventure originating from Cusco, Peru includes a four-day trek with local guides, cooks, and porters and tours of archaeological sites. Run by G Adventures, this six-day retreat also includes transportation between destinations and included activities.
Healthy Detox and Yoga Retreat in Costa Rica
Yoga classes in an open-air studio, full-body massage, aromatherapy baths, sound meditation sessions, and much more await participants of AmaTierra's six-day detox and yoga retreat in San Pablo, Costa Rica. You get the guidance of an herbalist/nutritionist along with prepared raw foods, juices, and teas to help you feel amazing.
Wellness Bali Retreat
G Adventures' Bali retreat lasts nine days and is filled with cultural and inspirational activities in a small-group experience. You'll be able to tour the Munduk waterfalls, soak in the holy bath of Tirta Empul, enjoy the gorgeous Jatiluwih rice terraces, and participate in a healing ceremony in Tabanan. Plus, yoga and cooking classes are included for memories that can last a lifetime.
Thanksgiving and Gratitude Yoga Retreat
Offered by Sagrada Wellness, this three-day women's retreat weekend in Santa Margarita, California is the perfect antidote to overeating at the Thanksgiving dinner table. Participants enjoy comfortable accommodations and vegan, organic meals. They'll enjoy vinyasa flow and restorative yoga classes along with an evening fire ceremony and plenty of free time for journaling and meditation.
Biking Cuba
Some international destinations can be tricky to plan alone, especially for women's retreat activities. G Adventures' Cuba experience is eight days of bicycling the country and visiting interesting cultural spots like a women-operated traditional textile center. The small group of participants will get to visit a tobacco farm, go birding, enjoy a picnic lunch on the Playa Ancón, get a salsa dancing lesson, and see the mausoleum of Che Guevara.
"Be Light" Meditation and Yoga Retreat
Based in Guerrero, Mexico, the "Be Light" Meditation and Yoga Retreat is designed to help participants boost energy and feel great. This all-inclusive package from Present Moment includes eight days of raw, vegan meals, cleansing shakes, daily herbs, morning meditation practice, unlimited yoga, massages, and continuous one-on-one support. When it comes to women's retreat themes, you can't go wrong with simply unplugging from daily life.
Hiking Utah's Big 5
It's hard to imagine the natural beauty of the national parks in southern Utah until you and your friends see them firsthand with G Adventure's Big 5 tour. Perhaps the best women's retreat 2020 has to offer lasts nine days and includes adventures in Capitol Reef, Arches, Bryce Canyon, Canyonlands, and Zion national parks. Hike through a river in The Narrows, see the sunrise over hoodoos, and be amazed by the thousands of sandstone arch formations on this special tour.
How to Plan a Women's Retreat
If you'd like to create your own women's retreat, you should first think about what you and your friends would be interested in enjoying. Come up with a realistic budget, and begin researching the pre-organized getaways for retreats that look right for you. Once you make a choice, let your friends know the theme and activities involved so they can give you their information if they're interested.