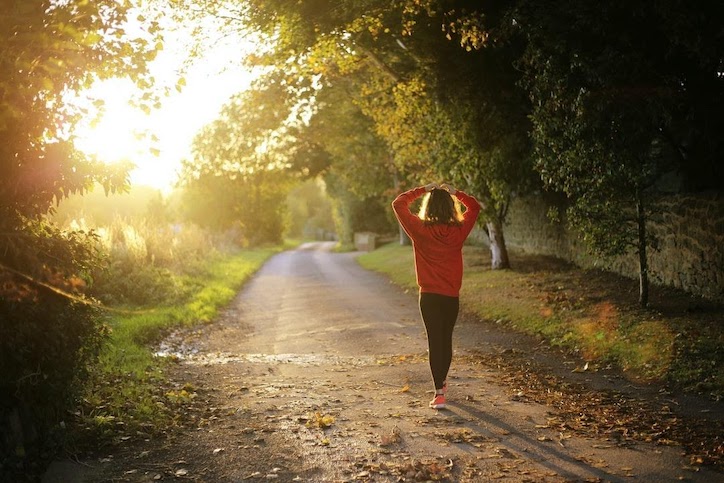 Wellness Travel in 2021 — Why a Travel Advisor Is Your Best Resource
There's never been a time when wellness was so important. The current global challenges have made health a priority for more people than ever, and for good reason. Your health is your most important asset, and taking care of it will offer benefits for decades.
Wellness travel can offer plenty of ways for you to improve and support your health. Whether you're interested in learning yoga from a new instructor, hiking a new mountain, or relaxing at a new retreat, travel can be an important support for your health. However, with the current global situation, travel may seem intimidating or stressful.
That's why a travel advisor can be such a huge asset this year. A travel advisor is trained to help you during any trip you take, wellness vacations included. They can help you navigate complicated legal requirements, protect yourself and others, and still enjoy your time away from home.
More than ever before, having an expert on your side can make traveling simpler, safer, and less stressful. The knowledge, connections, and personal experience travel advisors offer help make wellness travel worthwhile and can help you get the most out of your trip. Here are a few of the benefits they offer.
Industry Knowledge
A travel advisor's entire job is to understand how to travel safely and efficiently to a wide variety of places. Their skill and ability to update this knowledge over time as world conditions change can make your life much easier. When traveling conditions are rapidly evolving, a travel advisor's industry knowledge can help you stay safe no matter where you choose to go.
For example, travel restrictions and requirements are changing regularly for a number of countries right now. Travel advisors are responsible for keeping track of these updates and keeping you informed. If a state or country changes its requirements before or during your trip, your advisor will let you know and help you adjust plans as necessary. That takes a huge source of stress off of your shoulders and lets you relax during your wellness vacation in peace.
Personalized Planning
Another huge benefit of using a travel advisor for your wellness travel, this year and every year, is their ability to personalize your trip. Your perfect trip will not be the same as someone else's. No matter what you want out of your trip, you can work with your travel advisor to plan the perfect time away.
Travel advisors keep track of a huge variety of travel methods, places to stay, things to do, and places to eat. If you have a general idea for your trip, they can make suggestions to make it even better. They can also plan a trip for you from the ground up if you tell them your goals. Either way, your experience will include things that you may have never found otherwise. 
VIP Connections
One reason that travel advisors can offer such a wide selection of travel opportunities is that they have connections around the world. These connections offer them great deals and limited opportunities, and travel advisors pass these opportunities on to you.
Many health travel opportunities advisors offer are only available through travel advisors. They act as brokers, helping connect interested people such as yourself with limited opportunities. This gives you the guarantee of a quality experience that won't be overwhelmed with other people. In times when keeping your social circle small is important, this exclusivity is not just pleasant — it's good for your health.
Specialized Support
Sometimes, things happen and plans need to change. If that happens during your travel, having the support of an experienced travel advisor can save your vacation. Emergencies are when the industry knowledge, connections, and personal attention a travel advisor provides all come together.
Travel advisors can:
Find you new accommodations if current plans fall through
Connect you with health services if you need healthcare while away from home
Reschedule travel if you cannot make a flight
Help you get refunds if you need them
Explain travel requirements for last-minute reroutes or adjustments
They can also provide you with peace of mind. Knowing that you have a professional on your side no matter where you go is invaluable for keeping your stress levels low. After all, no matter what happens, there's someone available to help you resolve the situation.
Caring for your health is important. If traveling is an important aspect of wellness for you, don't feel limited by world conditions. The travel advisors at MyLifeWell are professionals who know what's required and what's safe — take advantage of their expertise. Wellness travel is just as rewarding and possible as ever if you have a travel advisor on your side.