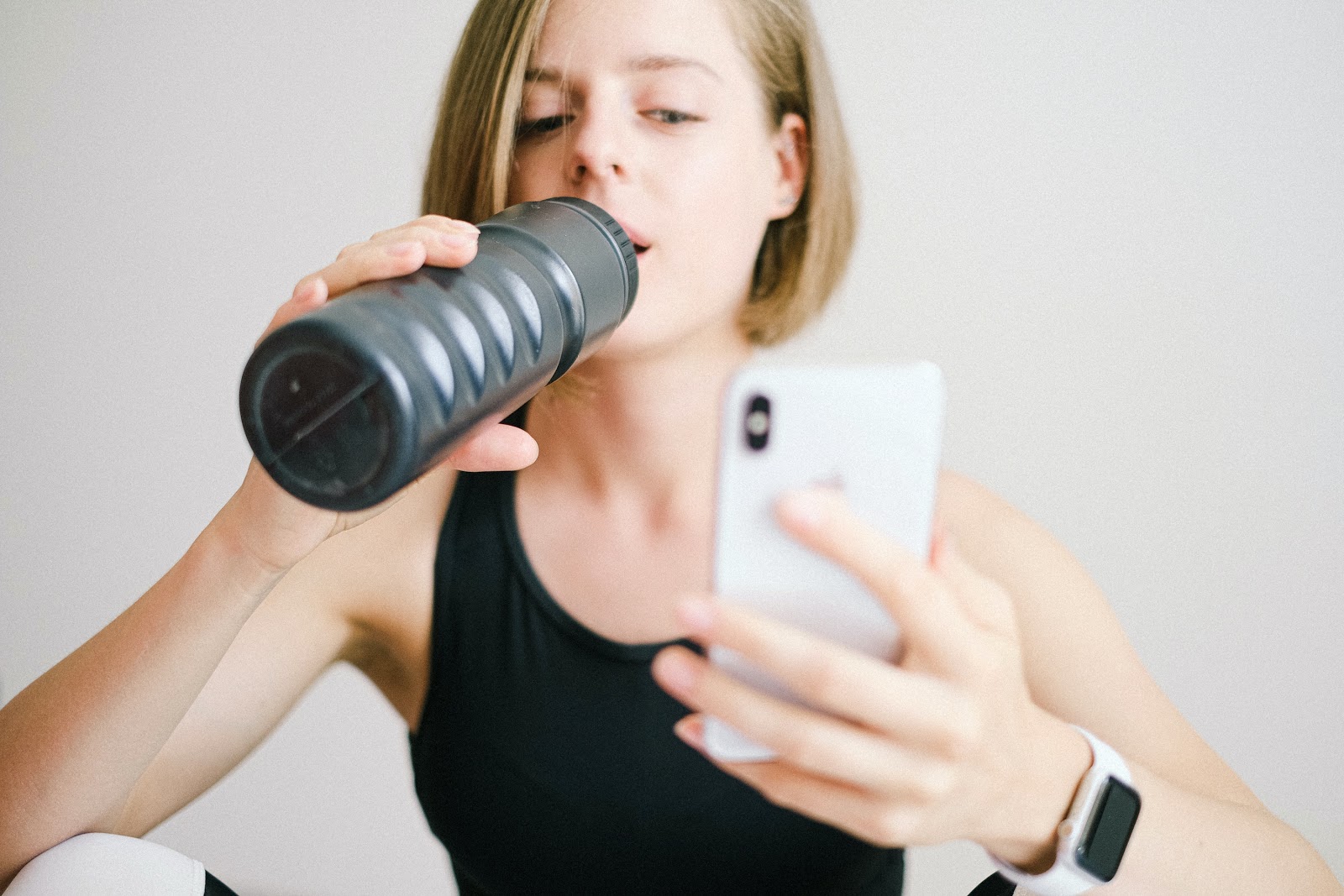 During the COVID-19 era, many people have reprioritized health in their life—resulting in a dramatic fitness boom. Fueled by limited gym access and a dramatic rise in working from home, there has been a shift towards digital fitness trends. New health trends have led to innovative fitness technology designed to improve the at-home experience.
If you're looking to ride the get-fit-from-home wave, the best fitness technology in 2021 can help you elevate your home workout routine. Whether you're craving ways to level up physical performance, stay motivated year-round, or spice up your routine with a new workout regimen, the best new fitness technology of 2021—listed below—will refresh your at-home sweat sessions.
From relieving muscle tightness and pain to soothing aching joints, the benefits of foam rolling are many.
Therabody, the creators of the Theragun, have changed the foam roller game with its innovative Therabody Wave Roller. The latter elevates the foam rolling experience using therapeutic vibrations. As you roll after a tough workout or during your morning stretch, the five different intensities allow you to optimize your roller to fit your needs.
However, the best feature of this new age roller is its Bluetooth capabilities. Once connected to a mobile device, users can customize their roller and track their recovery routine. The Wave Roller even comes with guided warm-ups and cool-downs for your mobile device so that you can make the most of this fresh new roller.
If you're looking for a minimalist fitness tracker, the WHOOP Strap 3.0 is your answer. This sleek, smart tracker features an impressive battery life of five days, a super sweat-absorbant brand, and access to personalized fitness insights.
WHOOP is popular for its range of colors and versatile wearability—WHOOP is water-resistant and can be worn with an impact sleeve during high-impact sports. Despite its uber-simple appearance, the WHOOP Strap 3.0 provides comprehensive 24/7 tracking of workout, sleep, recovery, strain, and more.
The appeal of WHOOP lies in its simplicity. This tracker makes it easy to focus on your workout rather than the emails, texts, and alarms that bog down other fitness tracker experiences.
Peloton rocked the fitness world with its original Peloton Bike. Now, the fitness brand is back to once again change the face of at-home fitness. The new Peloton Tread+ is one of the most popular treadmills on the market—and for good reason. This inclusive piece of equipment transcends the classic treadmill by offering interactive workouts on a 32-inch screen.
The touchscreen connects members with an expansive network of instructor-led runs, walking routines, high-intensity cardio sessions, and more. Whether you're looking for a class or a scenic virtual run, the Tread+ provides well-rounded workouts curated by world-class fitness professionals.
Another feature that makes the Peloton Tread stand out is its namesake treads. Rather than a solid belt, the Tread+ features individual rubber slats for a lower impact run. The ergonomic controls of the Tread+ make it easy to adjust speed and incline.
When it comes to choosing a shoe for your at-home workouts, the Cloud X is an easy choice. This versatile shoe offers the best in modern footwear, from a lightweight design to top-notch support. It really is one of the best when it comes to fitness technology in 2021. Whether you're ramping up your indoor workouts or heading outdoors, the Cloud X is the best shoe for taking on 2021.
The Cloud X's versatility lies in its comprehensive design. To support lateral movement in weight training and bodyweight workouts, The Cloud X features Helion super foam in its outer sole. The Speedboard in the center of the sole is designed to cushion your body during vertical motion like running and jumps. Finally, the high side walls keep your alignment in check during high-intensity motions.
With breathable mesh and a modern style, the Cloud X looks great too. The Cloud X will carry you from a jog on the treadmill to a high-intensity living room workout—in style.
5. MyLifeWell App
Cultivating a lifestyle of holistic wellness calls for a balance between your body, mind, and spirit. With practices like getting a better night's sleep or boosting your immune system with your diet, multidimensional wellness is achievable—but that doesn't mean it's easy.
Fortunately, the forthcoming MyLifeWell app is designed to help you incorporate holistic wellness into your daily life. If you're ready to nurture a more well-rounded lifestyle, sign up for MyLifeWell and be among the first to know when the MyLifeWell app launches in Spring 2021.