Why use a
Travel Advisor
Industry Expert
We keep updated on the best destinations, travel trends and the latest travel guidelines (including COVID restrictions) so we can offer the most current information to help you make educated decisions.
Personalized Planning
We work with you to create customized trips based on your travel preferences and unique interests. Not only do we take care of all the travel logistics, we create bespoke experiences you may not have known even existed!
Specialized Support
We are available before and during your trip to ensure that everything flows seamlessly. Rest easy knowing that we can handle any emergencies or challenges which may arise during your trip. We've got your back!
VIP Experience
Through our industry relationships, you will enjoy access to VIP treatment and complimentary perks, making every trip extraordinary!
Why Partner With Us
Whether you are looking for a couple's getaway, a solo adventure or a family retreat, we have the wellness experts to make your dream vacation come true.
Our sole goal is to create an exceptional vacation experience that is tailored to each individual traveler. The process begins with an in-depth consultation where we will learn about your aspirations for the dream trip, previous travel experiences, travel preferences, and more. We then design a detailed itinerary customized for you, and work with you to make any necessary adjustments. Once we have a good understanding of your needs, we begin the detailed process of gathering proposals from the best suppliers in the industry and meticulously planning your trip.
After you depart for your journey, we will continue to monitor your trip to ensure smooth travel. Once you have returned, we will discuss what you enjoyed the most and how you felt about your vacation overall so we can ensure that the next adventure is even better.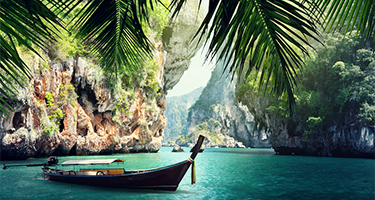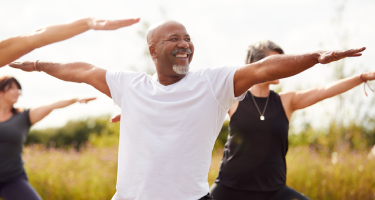 Choose from a variety of categories to customize your trip
Spa
Fitness
Yoga
Meditation
Ayurveda
Detox
Weight Loss
Nutrition
Spirtual
Biking
Hiking
Golf
Frequently Asked Questions
Why wellness travel?
The high-stress environment created by the COVID-19 pandemic has left us all needing to escape and recharge. Wellness travel — travel designed to promote your emotional, spiritual, and physical health — offers the chance to do just that. You'll have the space to strengthen your body and mind when you need it most.
Do you plan vacations internationally or are the services just for U.S domestic trips?
Our partner network spans all over the world so whether you are looking for a biking trip across Europe, a yoga retreat in Asia or a spa vacation within U.S, we can help you plan your vacation.
How far in advance should I retain your services for a trip?
We can help you whenever you're ready to go, but the time needed to adequately plan your trip may vary based on the time of the year. For international travel as well as for travel during peak travel times such as Thanksgiving, Spring Break, Christmas, New Year, etc. we recommend planning 8 months in advance to secure your preferred accommodations and activities. For domestic travel, we recommend planning 4 months in advance to secure your preferred accommodations and activities.
What does the planning fee cover?
The planning fee covers everything associated with planning the trip for ONE household. Groups which include multiple households will need to purchase the planning services per household. The planning fee includes researching, discussing and booking the best options for accommodations, ground transportation, and tours. We also include up to 2 revisions of the initial itinerary we present to you based on our Discovery Call. In addition, we'll manage all the travel restrictions and guidelines, set you up with trip insurance, monitor your trip and ensure all goes smoothly when you travel. Should you face any unforeseen challenges on your trip, we'll work with you to resolve them to the best of our ability.
Can you plan trips for couples, groups or family?
We can absolutely plan trips for individuals, couples, families and groups!
What is a Discovery Call?
Once you sign up for our services, we'll set up a 30 min call to better understand your needs, your travel preferences, any dietary or mobility constraints and any other details we may need to create a memorable trip for you.
Do you include flights?
We realize that people like to travel with their preferred airline so at this point we only provide land arrangements and no flight arrangements.
Can you plan corporate retreats?
Yes! We can absolutely plan leadership and corporate retreats. Please contact us at Kiron@MyLifeWell.com so we can better understand your needs and provide a proposal based on your requirements and budget.
• Guidance on COVID safety procedures and policies.
• COVID quarantine requirements for domestic and international destinations.
• Hotel and resort re-opening dates, status of facilities and COVID protocols.
• Selecting the best active/wellness package based on your interests and intentions.
• Customizing travel packages based on your needs.

• Guidance on visas and trip insurance.
• Managing reservations, cancellations or changes with our travel partners.
• Dietary concerns and special requests.
• Airport transfers and ground transportation in conjunction with travel packages.
• Pre and post stays to compliment your active/wellness travel packages

Our travel advisors will confirm all reservations and be available to assist you so you can truly relax and enjoy your journey!
Submit an enquiry for any questions
Subscribe for latest offers.