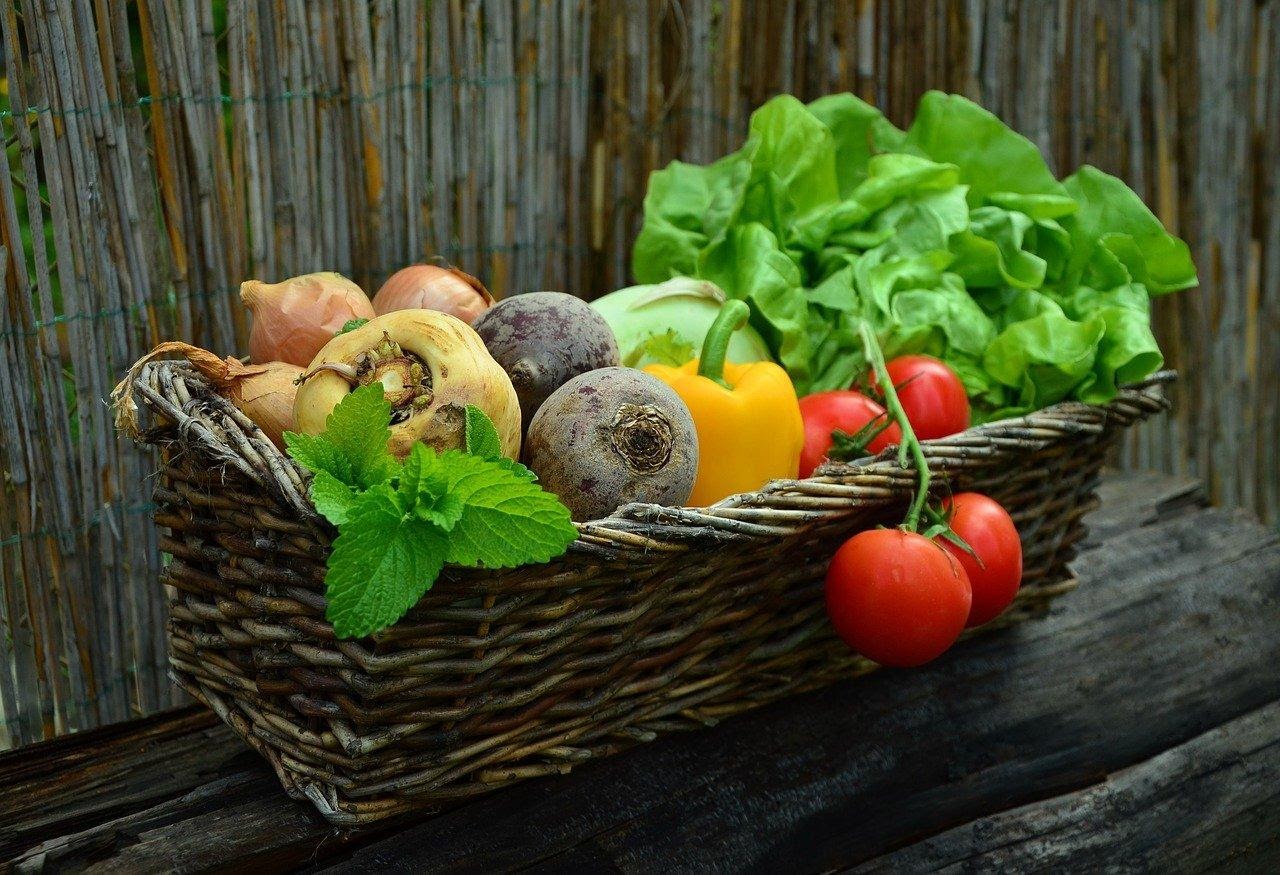 Six Spring Vegetables (and What to Do With Them)
Fresh spring vegetables in the grocery stores and farmers markets are one sign that spring is upon us. These bright and delicious vegetables are healthy and full of potential for new recipes this season. But, how to serve these spring vegetables?
Seasonal vegetables are versatile, and they fit in everything from salads to pasta dishes to simple grill recipes. Choosing fresh spring vegetable recipes over frozen or out-of-season produce can transform your cooking.
Here are some of our favorite spring vegetables and the best ways to bring out their flavor in the kitchen.
Spring Seasonal Produce
Seasonal produce simply refers to the produce eaten at the time it is harvested. Beyond the maximum freshness, these fruits and vegetables taste better and contain more nutrients. Their consumption is also better for the environment because their transport is relatively short.
In the spring, some of the most popular seasonal produce includes
Peas
Artichokes
Celery
Asparagus
Lettuce
Arugula
New potatoes
Sugar snap peas
Vidalia onions
Spinach
Scallions
Shallots
Rhubarb
Beets
Leeks
Kale
The leafy greens like lettuce, kale, or spinach make great bases for salads. Other vegetables, such as sugar snap peas and new potatoes, can be sauteed or baked as healthy sides on your dinner plate.
How to Eat Spring Vegetables
If you want to add spring vegetables to your diet this season, try starting with these six vegetables and recipes.
Asparagus
Asparagus is high in vitamins A, C, and K; folic acid; and fiber. Its health benefits include improvements in your digestive system and lowering of your blood pressure. Asparagus is also inexpensive and easy to cook, making it a great place to start when shopping for spring vegetables.
Grilled Asparagus in Foil, from the blog Vegan in the Freezer, is a simple and healthy asparagus recipe that can be served as a side dish. It only takes 13 minutes to prepare and needs the following ingredients:
2 pounds of asparagus
3 tablespoons of olive oil
1 teaspoon of salt
1/4 teaspoon of ground black pepper
Lemon (optional)
You'll need to place the asparagus on foil, drizzling with olive oil and salt and pepper. Then, seal the foil into packages and grill for 5-8 minutes, serving with fresh lemon.
Peas
Peas are in the legume family and grown across the globe. They can prevent chronic eye diseases, can support digestive health, and are full of antioxidants that help build your immune system.
For a delicious way to prepare this nutrient-packed spring vegetable, try Parmesan Orzo and Peas, from the blog The Toasty Kitchen. You'll need the following ingredients:
2 tablespoons of butter
1 small onion
2 cloves of garlic
1 1/2 cups of orzo
3 cups of chicken broth
1/2 teaspoon of salt
1/2 teaspoon of pepper
1/2 teaspoon of Italian seasoning
1 1/2 cups of peas
3/4 cups of grated Parmesan
After melting the butter in a saucepan, you'll need to cook the onion and add garlic. Add the orzo, broth, and seasonings. Boil and then simmer for 10 minutes until the liquid has been absorbed. Finally, add the peas and Parmesan for a cozy pasta and vegetable dish.
Radishes
Radishes are a healthy root vegetable with antioxidants to protect your immune system as well as compounds that reduce diabetesrisk, enhance liver function, and help lower blood pressure. They can be eaten raw for a strong, spicy flavor, but serving radishes roasted transforms the flavor, as in Simply Recipes' Roasted Radish and Feta Salad.
You'll need the following ingredients:
For the Salad
2 pounds of radishes
1 1/2 tablespoons of olive oil
Salt and pepper, to taste
3 ounces of feta
2 tablespoons of chopped fresh tarragon
1/3 cup of chopped fresh parsley
For the Vinaigrette
1/4 cup of lemon juice
1 tablespoon of lemon zest
1/2 cup of olive oil
2 tablespoons of Dijon mustard
1/4 teaspoon of salt
1/8 teaspoon of pepper
1 tablespoon of honey
You'll begin by tossing halved radishes in olive oil, salt, and pepper, and then, roasting them for 20 to 25 minutes. While roasting, whisk all the vinaigrette ingredients together and then toss cooled radishes, the feta, and the herbs in it.
Arugula
A cousin to broccoli and kale, arugula is a vitamin powerhouse. This spring vegetable has antioxidants, can protect you against certain cancers, can help you fight inflammation, and is good for your bones.
Arugula is healthiest when eaten raw, so try it in a salad such as theArugula Apple Salad with Pecans, from the blog It's a Veg World After All. You will need the following ingredients:
For the Salad
5 ounces of baby arugula
2 apples
1/2 cup of sliced red onion
1/2 cup of raw pecans
1/2 cup of parmesan cheese
For the Vinaigrette
3 tablespoons of olive oil
2 tablespoons of apple cider vinegar
2 tablespoons of dijon mustard
1/4 teaspoon of sea salt
Ground black pepper
Whisk all vinaigrette ingredients in a separate bowl, and then, toss with the salad ingredients in a large bowl and serve.
Rhubarb
Rhubarb peaks in mid-April and, like many other vegetables, it is high in antioxidants. It is also an excellent source of vitamin K and fiber. While the leaves are toxic, many people enjoy the stalks cooked in pies, jams, and cakes.
Try this recipe for Rhubarb Muffins from the blog Recipe Diaries. You will need the following:
2/3 cup of brown sugar
1 cup of buttermilk
1/4 cup of vegetable oil
1 egg
1 teaspoon of vanilla
1 1/2 cups of flour
1 teaspoon of baking powder
1 teaspoon of baking soda
1/2 teaspoon of salt
3 cups of chopped rhubarb
First, you will combine the wet and dry ingredients separately, and then, mix them together thoroughly. Spoon the batter into muffin cups, followed by baking for 20 minutes at 400 °F.
Leeks
Leeks may be an uncommon relative of onions and garlic. However, they can easily be used as stand-ins for onions and have anti-inflammatory, antidiabetic, and anticancer properties, in addition to other health benefits.
Leeks add a unique flavor to soups when combined with other vegetables. Try this Low Carb Cauliflower Leek Soup from Allrecipes for a light spring meal. You'll need the following:
2 tablespoons of olive oil
3 tablespoons of butter
3 leeks
1 large cauliflower
2 cloves of garlic
8 cups of vegetable broth
Salt and pepper
After heating the oil and butter in a large pot and saute the leeks, cauliflower, and garlic. Add the vegetable broth and then simmer for 45 minutes. Finally, use an immersion blender to blend the soup and finally add salt and pepper to taste.
Try Spring Vegetables Today!
Eating the six spring vegetables listed above as well as experimenting with other recipes is sure to elevate your seasonal cooking. Try bringing the health and taste benefits of spring vegetables to your cooking.