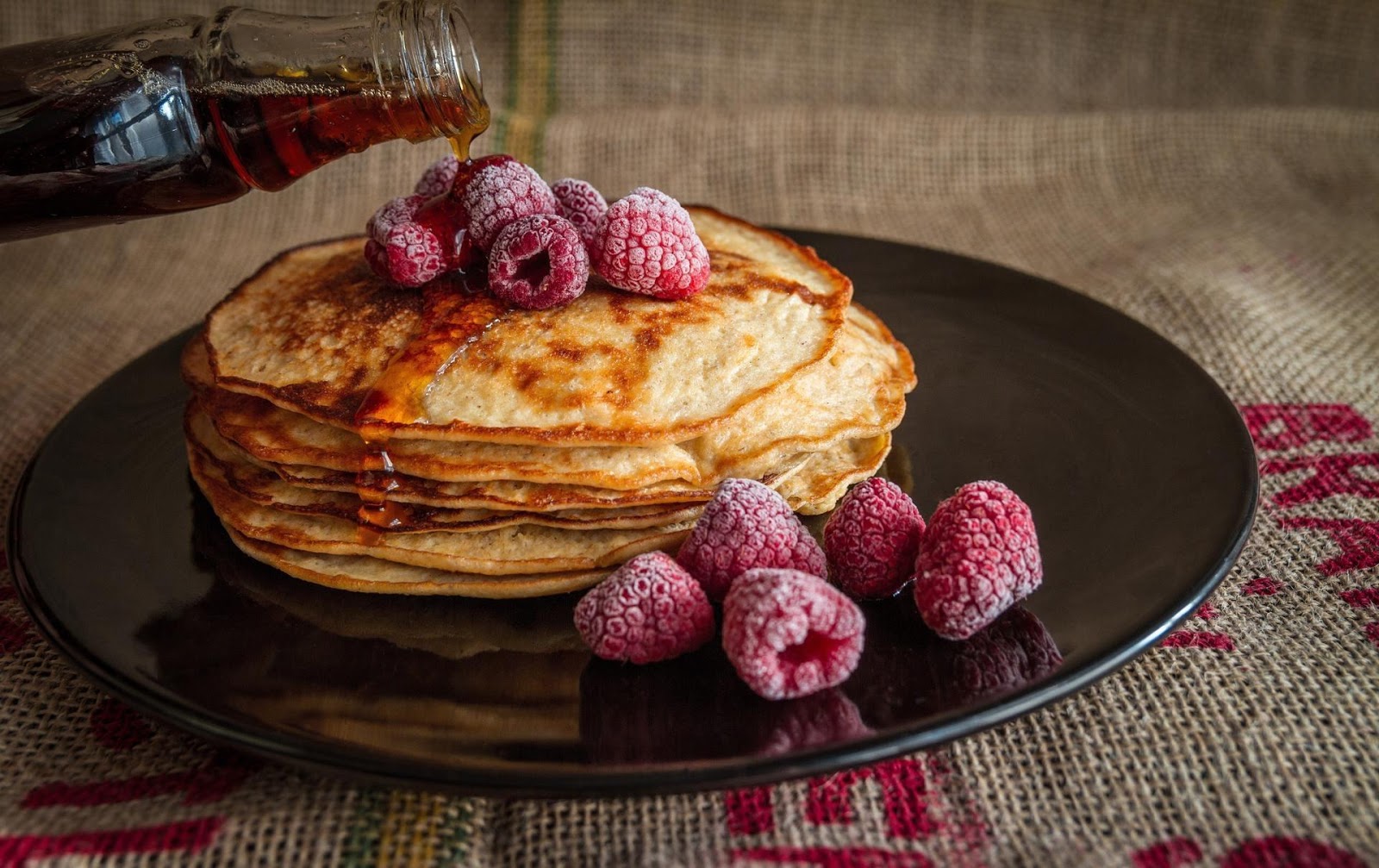 Healthy Breakfast Ideas for Those Busy (and Not So Busy) Mornings
Healthy Breakfast Ideas
Breakfast is the most important meal of the day. Breakfast fuels the busy day. Eating a healthy breakfast is like putting gas in the body's engine to go go go all day long. It's essential to start the day off right, and the best way to do that is by eating a nutritious breakfast with whole foods that fill you up so you can get stuff done.
There are challenges in eating a healthy breakfast. You might feel that weekday mornings are too hectic to make time for a healthy breakfast. But that doesn't have to be the case. Many quick breakfast ideas are easy for the busy bee to grab and go.
To ensure your breakfast choices meet your daily nutritional goals, try using an app like MyLifeWell to help you keep track of each recipe's nutritional value. It makes it easy to keep track of your daily intake and has plenty of healthy recipes to try, so you never get bored with your diet.
Quick Breakfast Ideas for Busy Mornings
Overnight Oats are a fast and delicious way to start the day. These are especially easy because you can prep them the night before and just grab them out of the fridge in the morning.
1 part Old Fashioned rolled oats (quick oats get too soggy and steel-cut don't soften)
1 part milk (you can use any milk you like, including oat, soy, rice, and almond)
A spoonful of chia seeds
‌
Mix the ingredients and put them in the fridge overnight. In the morning, grab them and add your favorite toppings like fresh berries, nuts, or cinnamon and honey.
‌
Breakfast Burritos are a filling way to start the day. If you like to meal prep breakfast, then these are for you. Make these in batches and keep them in the freezer. Grab one and pop it in the microwave in the morning, and you have a yummy Southwestern breakfast ready to eat. To make a batch of 4:
Scramble 8 eggs
Sauté one sliced green pepper, 8 sliced mushrooms, half of a diced onion, and a handful of spinach in a teaspoon of oil
Add cooked veggies to scrambled eggs
Fill a tortilla with the egg/veggie mixture and a sprinkle of grated manchego cheese (omit the cheese if you're dairy-free) and roll it up burrito style.
Cover in aluminum foil and freeze
‌
Personalize this recipe with your favorite veggies. Get creative. It's tough to go wrong with a breakfast burrito.
‌
Pro tip: Add salsa before eating, NOT before freezing. Otherwise, the burrito will get too soggy.
‌
Green Smoothie
If you are looking for something sweet rather than savory, try a creamy smoothie to start your day. A green smoothie can help you get in a good dose of veggies before your day even starts.
1 cup milk (cow, oat, almond, soy, rice, whatever you like)
Half a frozen banana
2 Handfuls of spinach
1 cup pineapple
‌
Blend and enjoy.
‌
Weekend Healthy Breakfast Ideas
Weekends are a time to relax, but it's still important to stay on track and eat a healthy breakfast. For many families, Saturdays mean pancakes. Healthy gluten-free pancakes are on the menu.
2 ripe bananas
2 eggs
1/2 cup unsweetened almond milk
1 teaspoon vanilla extract
1 ½ cups old fashioned rolled oats
2 teaspoons baking powder
Half a teaspoon ground cinnamon
‌
Mix it all in the blender. Let it rest for 2 minutes, then pour on a buttered griddle. Serve with fresh fruit and a drizzle of maple syrup. It tastes so good, you will forget it's a healthy breakfast.
‌
Sunday brunch is the perfect way to serve up this elegant Smoked Salmon Goat Cheese Frittata. A frittata is like a crustless quiche. No crust keeps this a low-calorie breakfast. This recipe has omegas from the salmon and a healthy dose of greens.
1 diced leek
1 diced shallot
3 chopped green onions
6 large eggs and 2 egg whites
1 cup of yogurt
Chopped parsley and dill
8 oz. smoked, shredded salmon
4 oz of goat cheese
‌
Sauté leeks and shallots in olive oil for 2 minutes. Whisk eggs and egg white in a separate bowl. Add yogurt, goat cheese, and salmon to the egg mixture. Pour egg mixture into a lightly greased glass baking dish. Bake uncovered at 350 F. for 30 minutes. Enjoy this decadent breakfast dish.
‌
Whether you like breakfast sweet or savory, these are some yummy, healthy recipes to try. To help you keep track of your nutrition value and calories, use the MyLifeWell app. The app tracks your intake, making it easier than ever to maintain a healthy, balanced diet.
‌