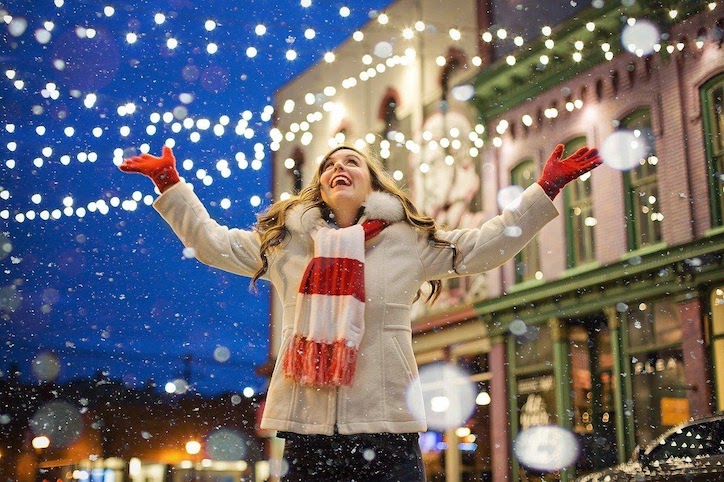 5 Tips for Staying Healthy During the Holidays
Between chillier weather, flu season, and an overabundance of treats, it has always been a challenge to stay healthy during the holidays. With all of the celebrating going on, most people have more than enough to focus on.
Holidays also have a way of throwing you off your game and disrupting your healthful routine. Being mindful of your habits and following a few key tips can help you be your happiest and healthiest self from Thanksgiving to New Year and beyond.
1. Stay Active
The holidays bring good cheer—and with it, plenty of extra responsibilities and social engagements. You might get so busy that your exercise routine is derailed by all of the festivities.
While this is very normal, staying active during the festive months is an integral part of maintaining your health during the holidays. It can help you relieve stress, burn some of the extra celebratory calories, and give you the energy you need to get through your long list of holiday to-dos. There are several steps you can take to combat any case of the lazies you might experience during the most wonderful time of the year:
Schedule your home workouts. As your calendar fills up, take some time to pencil in a workout plan. Commit to taking time to exercise between shopping and festivities.
Be flexible. You don't have to stick to your typical workout plan to stay fit during the holidays. Be realistic about what you can do—whether it's a long hike with family or taking the stairs at the mall.
Banish guilt. No matter what, keep guilt out of the equation! If you miss a workout due to family gatherings, don't panic. Add a few extra steps to your day to compensate.
2. Boost Your Immunity
Keeping your immune system strong is critical. It's your body's first line of defense against infection, so keeping it working is the best way to protect yourself and your family. While there is no easy way to boost your immunity, there are preventative steps you can take to give yourself a fighting chance:
Eat healthily. While supplements are helpful, you should plan on getting your vitamins and nutrients through a balanced diet rich with fruits and vegetables.
Limit alcohol consumption. While the holidays are a time for celebration, alcoholic beverages can damage your ability to fight off infection. Detoxing can be an effective way to reset your immune system.
Stay hydrated. Drinking water consistently throughout the holiday season can do wonders for your health.
Minimize stress. Stress can wreak havoc on your immune system. Don't forget your self-care routine during the holidays!
Wash your hands. As always, washing your hands every time you go out in public or see other people is essential to avoid any infection.
3. Get Your Flu Shot
The flu is predicted to be strong this holiday season and may lower your ability to fight off other infections. Plan on getting your flu shot early to keep you and your family healthy and happy through the holidays.
4. Mind Your Mental Health
The happiest season of all isn't always joyful. It can be full of stressors and anxiety-inducing experiences. It is important to remember that staying mentally healthy during the holidays is a vital part of embracing your healthiest self this year. If you're feeling stressed out, remember to take the proper steps to unwind:
Give yourself grace. Don't be afraid to set boundaries with loved ones and temper your expectations of what the holiday season will bring. Don't guilt yourself over imperfect plans, overindulgence, or missed workouts.
Explore gratitude. Taking time to take stock of what is beautiful in your life can do wonders for your mental health. Take a moment to be grateful for the people in your life who matter most.
Keep up with your self-care. When things get stressful, remember to take a breath and some time for yourself. Make sure to get enough sleep, meditate, exercise, and otherwise pamper yourself this holiday season.
Connect. If you're feeling lonely, don't hesitate to reach out to friends, family, or professionals to maintain connection—even if it's virtual.
5. Make It Memorable
No matter what the holiday season throws at you, try to make it a time to remember. Be creative and flexible when planning traditions, and remember to value your health and happiness above all else—and revisit our tips for staying healthy during the holidays!