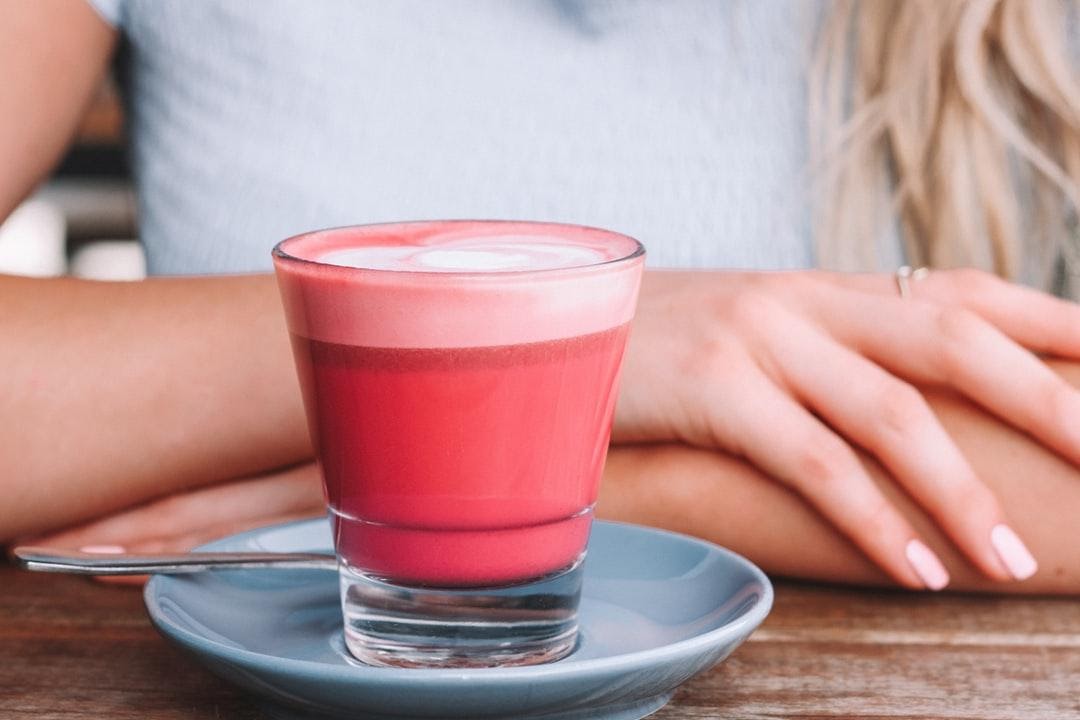 5 Superfoods to Start Eating in 2021 (with Recipes!)
Superfoods are big news these days. Many people want to achieve better health and wellness, and they turn to superfoods when revamping their lifestyle. Getting on board the superfood train can give you a whole new outlook on life. It can also give you plenty of new recipes to explore!
Here's a look at the superfoods we already know and love—and five up-and-coming superfoods 2021 has in store.
WHAT IS A SUPERFOOD?
A superfood is an umbrella term that describes food with abundant compounds like vitamins, minerals, fiber, fatty acids, and antioxidants. Many of these foods are lower in calories, as well. Superfoods don't have an official classification, but all of them have high nutritional value to promote better health.
The term has been around for a while, although it gained mainstream status in the early 2000s. By the 2010s, superfood usage had risen to new heights. In many cases, relatively unknown foods suddenly found themselves plucked off the grocery shelf to brighten someone's next meal.
Fun fact: Did you know that the first use of the term "superfood" happened back in 1918? The United Fruit Company used the term to describe
bananas.
WHAT ARE THE SUPERFOODS WE ALREADY KNOW?
Take a quick scan through social media and you'll find tons of happy people touting the benefits of superfoods. You might see people drizzling honey on their toast or sprinkling fresh wild blueberries in their oatmeal. You might see people adding wheatgrass to their smoothie or drinking down a wheatgrass shot.
HONEY
Raw honey is known for its powerful antioxidants, especially organic acids and flavonoids that have a positive effect on heart health and blood pressure levels. Honey can also help calm coughs and help wounds heal.
BLUEBERRIES
Blueberries are known for their high antioxidant levels, with anthocyanins giving these berries their deep blue coloration and useful health benefits. These blue fruits also help your heart health, eye health, and brain function.
WHEATGRASS
Wheatgrass is known for being rich in chlorophyll. This deep green pigment has a strong effect on detoxifying the body and improving liver function. Wheatgrass also contains many nutrients that help your immune system and improve digestion.
OTHER SUPERFOODS
Other delicious superfoods you can find in produce aisles and farmers markets include:
Acai berries
Avocado
Chia seeds
Garlic
Ginger
Goji berries
Kale
Matcha
Quinoa
5 NEW OR NOT-SO-COMMON SUPERFOODS
If you're looking for new superfoods this 2021, give these five a go.
1. GOLDENBERRIES
These vibrant yellowy-orange fruits are native to the Andean mountains of South America, and they're covered in a papery husk. They're sometimes called pichuberries, likely from their place of origin.
BENEFITS OF GOLDENBERRIES
Goldenberries have a lot of nutrients, especially beta-carotene and vitamin A, which give them their attractive color. Carotenoids are powerful antioxidants that help support healthy eyes and skin, and they help your immune system and cardiovascular system too. The benefits of goldenberries also include reducing inflammation thanks to compounds called withanolides.
HOW TO EAT GOLDENBERRIES
Below are some recipes for goldenberries you can try.
Black Bean and Corn Salad with Pichuberry Vinaigrette, from the blog The Belly Rules the Mind, needs these ingredients—apart from fresh goldenberries:
Avocado
Black pepper
Cooked black beans
Corn
Cilantro
Extra virgin olive oil
Grape tomatoes
Lemon juice
Red onions
You'll need a blender, cutting board, and knife. To make the salad, cut up and prepare all the salad ingredients—like the avocado, grape tomatoes, red onions, etc.—and mix them in a bowl. Add all the vinaigrette ingredients—black pepper, goldenberries, olive oil, lemon juice—to a blender, blitz, and pour over the salad.
Superfood Goldenberry Granola Recipe, from the blog Avocado Pesto, needs these ingredients—apart from dried goldenberries:
Cashews
Chopped almonds
Chia seeds
Cinnamon
Coconut oil
Honey
Rolled oats
Sunflower seeds
Unsweetened coconut flakes
You'll need mixing bowls, baking sheets, and an oven. Mix all dry ingredients in a bowl, add liquid ingredients to another bowl, and toss them together until coated. Bake until browned.
2. MORINGA
Moringa—also called the drumstick tree or horseradish tree—has bright green leaves with a grassy, slightly bitter taste. This tree species is native to northern India.
BENEFITS OF MORINGA
It has plenty of protein, iron, and vitamin C. Moringa is also rich in antioxidants like quercetin and chlorogenic acid that help with heart health and blood sugar levels, and it has isothiocyanates that can help offer anti-inflammatory benefits.
Moringa is often found in powder or capsule form, although you may be able to find the leaves sold fresh in specialty markets.
HOW TO EAT MORINGA
Here is a recipe for moringa you can try. Moringa Fruit-Nut-Ola, from the blog A Meal in Mind, needs these ingredients—apart from moringa powder:
Almonds
Dried apricots, soaked
Pecans
Raisins or other dried fruit
Sesame or walnut oil
Sesame seeds
Walnuts
You'll need a food processor and a baking dish. Add chopped nuts in the food processor, with the fruit, oil, and moringa powder. Blend until smooth. Spread in a baking dish, bake, and break into pieces.
3. AMARANTH
Amaranth is an ancient grain native to Central and South America. It was the staple food for civilizations like the Maya, Aztecs, and Inca. These little seeds are smaller than quinoa seeds and have a rather intense nutty taste.
BENEFITS OF AMARANTH
What's so impressive about the benefits of amaranth seeds? Fiber and protein to start with. Amaranth seeds are a rich source of these nutrients, and they also have a lot of manganese, magnesium, and iron to help improve your brain, blood, and heart health. If you're gluten intolerant, you can enjoy amaranth because this ancient grain is gluten-free.
HOW TO EAT AMARANTH
Below are some recipes for amaranth you can try.
Amaranth Porridge with Raspberry Chia Jam, from the blog Lazy Cat Kitchen, needs these ingredients—apart from soaked amaranth:
Cardamom
Chia seeds
Cinnamon
Cloves
Ginger
Maple syrup or agave syrup
Nutmeg
Plant milk
Raspberries
Roasted pepitas or nuts
You'll need mixing bowls and a saucepan. Add the jam ingredients—the raspberries, maple or agave syrup, and chia seeds—to a separate bowl and let thicken. Add the rest of the ingredients to a saucepan and bring to a boil, cooking until done. Spoon fresh jam over the porridge.
Amaranth Cakes with Lentils, Kale, and Chipotle Aioli, from the blog Feasting at Home, needs these ingredients—apart from amaranth:
Black pepper
Chili powder
Chipotle powder
Cilantro
Coriander
Cumin
Garlic
Ground flaxseed
Kale
Lime juice
Olive oil
Onion
Red lentils
Salt
Smoked paprika
Tofu
You will need a saucepan, skillet or frying pan, mixing bowls, food processor, and a mesh strainer. Cook and drain the red lentils and amaranth, and add sauteed vegetables along with the ground flaxseed. Form them into patties and sear on the skillet. Make the aioli by adding its ingredients—tofu, chipotle, coriander, paprika, salt, lime juice, garlic—in the food processor and serve alongside.
4. CAMU CAMU
Camu camu is our next pick for superfoods of 2021. These tangy fruits come from the Amazon rainforest, where they grow on short and shrubby trees along the river. They start greenish-yellow and deepen to a reddish or reddish-purple when ripe. Even when ripe they're incredibly tart, which is why camu camu is usually sold in yellow-beige or brown powder form.
BENEFITS OF CAMU CAMU
These berries are an incredible source of vitamin C, with as much as 3 grams of it per 100 grams of the fruit. For comparison, the recommended daily intake is about 60 milligrams. This means you could get as much as 700 percent more immune-boosting vitamin C from these tart little berries. Benefits of camu camu also include anthocyanins and ellagic acid antioxidants that can help you improve your heart health and lower inflammation.
HOW TO EAT CAMU CAMU
Below are some recipes for camu camu you can try.
Grapefruit and Ginger Chia Fresca, from the blog Sweet Lizzy, needs these ingredients—apart from camu camu powder:
Chia seeds
Freshly grated ginger
Grapefruit juice
Honey
You will need a whisk and a mixing bowl. Whisk all ingredients together and chill in the fridge for about 30 minutes. Once the chia seeds have expanded, remove the drink from the fridge and enjoy straight or over ice.
Citrus Fennel Camu Camu Smoothie, from the blog Green Smoothie Gourmet, needs these ingredients—apart from camu camu powder:
Celery
Chopped carrots
Chopped fennel bulb
Hemp hearts—also called hemp seeds
Grapefruit or blood orange juice
Lemon juice
Water
Yogurt or milk
You will need a blender, a cutting board, and a knife. Chop all ingredients and add them to a blender. Blend until smooth, and drink up.
5. TIGER NUTS
Unlike the name implies, tiger nuts don't have stripes. These nuts, also called chufa, are the tubers of the yellow nutsedge plant. They're native to Egypt and the Mediterranean and have been a staple food for a long time. These tiny brown-beige tubers have tough skin and a chewy inside, and they offer a slightly sweet, slightly nutty taste.
BENEFITS OF TIGER NUTS
Benefits of tiger nuts include healthy fatty acids like oleic, palmitic, and linoleic acids that can improve your heart health and help lower cholesterol levels. These tubers are also rich in fiber and prebiotic-resistant starch that give your digestion a helping hand.
HOW TO EAT TIGER NUTS
Here is a recipe for tiger nuts you can try. Tiger Nut Milk, from the blog Unconventional Baker, needs these ingredients—apart from sliced tiger nuts:
Cinnamon
Maple syrup
Vanilla extract
Water
You will need bowls, a blender, and a nut milk bag. Soak the tiger nuts in water for 1 to 2 hours, drain, and add to a blender along with the remaining ingredients. Blend, and pour through a nut milk bag. Discard or repurpose the pulp. Pour milk into a glass and drink up.
TRY NEW SUPERFOODS THIS 2021
The five new superfoods to try above are sure to elevate your health and wellness goals for 2021. Here's to a healthful year!